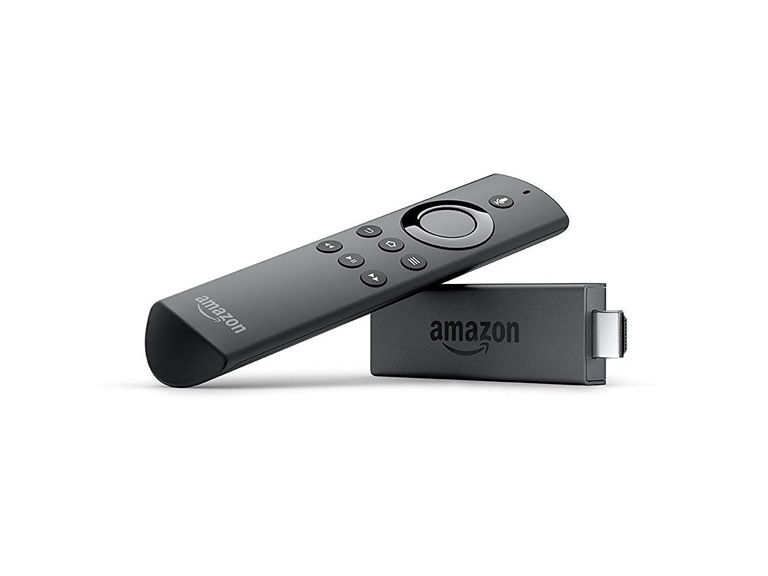 $8.99
$39.99
78% off
Pointless Price
Condition: Used - Acceptable
---
Top positive review
1,249 people found this helpful
Great Product for Tech Troubled Seniors
By Jojo L. on 1/24/2018 8:16:07 PM
I bought this Fire TV Stick for my 85 year old grandmother who has trouble navigating through technology. I knew that this device would be helpful because instead of navigating through the apps (which is a foreign concept to her) she is able to ask Alexa directly to play her shows.

Pros:
- Easy to set up. I set this up in my Grandmother's rehabilitation center while she was recovering from a broken hip. I plugged into her TV and paired with the Rehab Center's free Wifi. No problem!
-Grandma is easily able to ask Alexa to play 'This is Us' - her favorite show! It was difficult for her to understand at first that she would need to navigate to Hulu and then open 'This is Us.' The major benefit of having Alexa is that she can easily ask for a specific show (ie: "Alexa, play the most recent episode of 'Modern Family'" or "Play 'Queer Eye'") without having to know which app to go to.
-She also asks Alexa what the weather is or to play some Frank Sinatra or Michael Buble.

Cons:
- Grandma had trouble understanding the button meanings, but I explained them to her and she jotted them down for reference. I believe she is grasping it now. The limited amount of buttons is actually ideal and less confusing.
- She did have a bit of difficulty toggling between live TV and the Firestick (HDMI1 vs. TV) but practicing or writing down for reference is helpful.

Overall, very happy with this product for my Grandmother. Apps, Streaming services, etc, are difficult for her to understand. However, this userinterface was fairly simple and only took a day or so for her to grasp. Plus I love that she likes to ask "Alexis" instead of "Alexa." Pretty cute.
Top critical review
629 people found this helpful
First time Amazon disappoints.
By Patrick Holewinski on 8/23/2018 11:38:36 PM
Never had a bad experience until now. The Fire stick didn't work. Called service and talked to a rep who was hard to understand and it sounded like a party going on in the background. Finally, after a long time on the phone, he came to the conclusion that it didn't work. He told me to box it up and send it back to be fixed. I put everything back in the original box and sent it out. I recieved a email saying it was being sent back. I got the stick today. Just the stick. No remote. No cords. No nothing. Just the stick.
I have always bragged to people about Amazons service, but I feel it's taken a step backwards lately. Maybe they just got to big and can't handle it. Getting help from someone you can understand and knows what they are talking about is getting harder.
Amazon has issued me a credit to get another one. I will update this further when I get the new one. I just hope that service, not just pricing, has put them where they are.
---
Sorry, no reviews match your current selections.
Try clearing or changing some filters.
Show all reviews
---