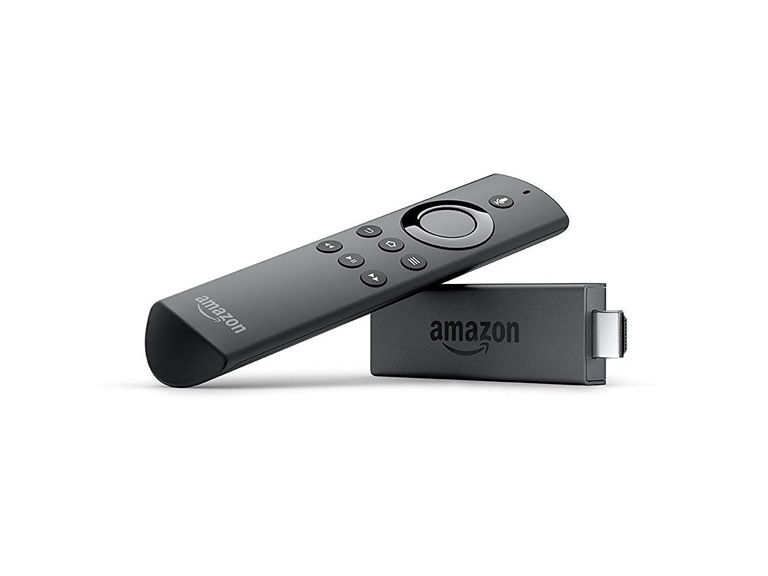 $8.99
$39.99
78% off
Pointless Price
Condition: Used - Acceptable
---
Top positive review
32,777 people found this helpful
What I once thought was silly is now a good thing!
By Amazon Customer on 11/14/2016 1:51:29 AM
Earlier this month, my TV entertainment included Dish 200+ channel satellite TV, 20Mbps turbo internet, Netflix, and Amazon Prime. After doing some research, I bought 3 Amazon Fire Sticks with the voice remote, cancelled Dish, upgraded to 30Mbps internet, added Sling 25 channels, added standard Hulu, and CBS All Access. Guess who still gets 96+% of the channels watched, added Prime Music and several hundred shows (that networks don't play) to all the TVs in the house, and saved over $700 per year compared to what I paid this past year? I did. I never thought of "cutting the cord" until I really looked into it all. Getting Amazon Fire Sticks are worth it and they work well....and once you get used to knowing what show plays where, it's a no-brainer. Just like how you originally had to figure out how to use a smart phone back in the day. After a while, it's a breeze. I highly recommend everything I listed in this review. Seriously....take a couple hours and make a spread-sheet listing the must-have shows that people in your household watch. Then make a comparison to what's available on the streaming services. If you're like me, and you don't watch 80% of the channels you pay for, it's so worth it.
Top critical review
15 people found this helpful
Warranty too short to risk, HORRIBLE product support only follows scripted steps
By Daisy Cat on 3/17/2017 7:26:28 AM
I will start off by saying the issues I've had are probably not going to happen to 99% of people, but the response from Amazon's support teams has been the worst example of customer support I have experienced in my 40 years.

First the good, because it isn't all bad: The device does pretty much what it says, and in terms of capabilities and performance I agree with many of the positive reviews. Performance is mostly good, setup is easy enough, there are Ads in the menu but they aren't very intrusive to me.

The bad: I thought getting a name brand Android device for my TV would give some peace of mind with having a big company to get support from and expected a decent warranty vs one of the many Android devices for TVs that are made by companies you never heard of and could be gone by the time you get your device. My bad for not verifying the warranty before I bought or within the time frame I could have returned the device, but Amazon's support and service is almost completely useless resulting in all stars removed. They might as well have a web form with check boxes for 'did you try X' and if you finish them all they just RMA the entire product including all accessories. It might be easier for people to manipulate to get devices replaced that they don't deserve, but it would be a better customer service experience and cost them a lot less money.

The story:
I bought my Fire TV stick with Alexa remote at a retail store because I had gift cards there. It came in a nice compact little orange box with almost no wasted space, but no where on the outside of that box did it say that it only has a 90 day warranty. I didn't find out that little detail until a friend came over and we got to talking about it and during that process I noticed one of the tiny slips of paper included in the box near the very bottom of the page said you have a 90 day warranty and where to get details on the web.

A few weeks before the end of the warranty the device stopped recognizing bluetooth devices completely. I had paired multiple game controllers and a keyboard/touchpad combo which worked fine for several days, but when they stopped working no amount of troubleshooting steps that Amazon's support site recommended helped. The Alexa Voice Remote continued to work, but I had already found out that this remote is not actually bluetooth but WiFi Direct so I figured that explained that (http://www.aftvnews.com/amazon-finally-selling-new-wifi-direct-fire-tv-voice-remote-separately/). The last troubleshooting step I could find from amazon's support was to do a factory reset. This returned the device to the initial start up screen where you have to pair the remote, but pairing the remote no longer works! I don't know, maybe it needs bluetooth to pair but after that it is WiFi. I have another Android device that can do WiFi Direct connections and has built in management for those types of connections. That device can see the remote when I remove/replace the batteries or hold down the home key, so it seems to still 'work' but won't pair, which I have heard is due to it having some built in code to prevent pairing with non Amazon devices.

Having exhausted all of the steps provided in the support articles, I looked for a link at the bottom of the articles to contact support. But there were none. After hunting for quite a while I finally noticed the bottom left of the device support page has a little Contact Us button. It is a little frustrating that it isn't in an obvious location like at the end of the troubleshooting articles.

My first customer support contact was on Feb. 20 2017 and was about 2 to 3 hours, I lost track. First a support person asked me to do a lot of things, almost all I had already done from the troubleshooting on the support website. Due to being at the remote pairing screen with no way to control anything, several of the requested steps were not possible but they wasted time asking for them anyway. They even tried to connect remotely to the device, but it had just been factory reset so it had no wifi configuration. They didn't think of that and tried multiple times at different points during the call even after I explained the logic of why it wouldn't work. After exhausting all of the options in their book they transferred me to something like tier 2 support they call "Technical Specialists." They somewhat more quickly asked me to do almost all of the same things again. Some things they asked me to do then dismissed their own question, I guess realizing that it wasn't possible at the remote pairing screen. Eventually he said he would replace the remote, but they were back-ordered so he would have to give me an account credit valid only for ordering a remote. I explained the background situation again, with my belief that bluetooth on the device failed, not the remote. He consulted with someone else and eventually came back on the line and agreed that the device probably needs replacement, but he said he couldnt' because I bought the device at a retail store and finished processing the credit for the remote. He said I would have to take it back to the store if I wanted repair/replacement. After spending over 20 minutes explaining to him that the device clearly states Amazon provides a limited warranty and him being unable to find anything stating that the warranty requires me to return the device to the retailer he consulted with a supervisor and eventually set up a replacement for the firetv stick.

At this point I've already spent enough time on my own and with customer support that I'd be able to buy another Fire TV Stick if I were working a minimum wage job instead of dealing with troubleshooting. But this is just the beginning.

A few days later the replacement FireTV stick shows up and I had time to work on it on Feb 26 2017. I was told I'd be getting a replacement for 'the entire package, device, remote, everything' but the only thing in the box was a refurbished FireTV stick. It appeared to be the same model so I connected it. The only thing that came up on my TV screen was a set of color bars (like a TV Test Pattern) with the words "Normal Boot" in the lower left corner of the screen. It never gives an Amazon logo or a FireTV logo. It gets to the color bars screen so fast it is like there isn't an OS loaded or attempting to load. I tried normal troubleshooting steps. Disconnect and reconnect power, use different power supplies, try with and without the HDMI extension cable, and leaving the device on this screen for hours hoping it might have been doing some setup process in the background.

Nothing worked so I contactacted support again. This time I used the chat support option, explained the situation and some things I already tried. They had me repeat disconnect/reconnect power, and less than 20 minutes later I had another refurbished Fire TV stick being sent to me. This has been the only remotely positive experience I've had. They even apologized for the replacement device failure and optimistically promised the next one would be fine.

March 3 I had the next new device and connected it. To my great dissapointment this device did the exact same thing as the last one. I decided to let the device sit on the screen overnight just in case, and contacted support again by chat March 4. About 30 minutes of repeating what I had already done and trying the same things on a second tv, they passed the case to their tier 2 "technical specialists" who I was told would contact through email.

March 5 I received an email with 5 steps to try, all of which were already done and clearly listed as things that were done in the chat transcript from the previous contact, so it appears Tier 2 refused to read the case history. The email included a link to the Contact Us page, but didn't specifically say they don't receive/respond to reply emails, so I replied. I did not get a delivery failure or a notice that the mailbox is not monitored, so I hoped for the best. March 9 they had not responded so I contacted again, this time by phone since tier 2 wouldn't be available by chat. At one point during this call my reply email was acknowledged as being received and in the case history, so apparently they just don't think monitoring these emails is important. This time support said they would have to investigate the issue further and promised to call me back the next day. They also apologized for the experience and said they added a free month to my Prime membership, but I'm not even sure how to confirm that happened. I received a summary email a few minutes later that said they would take 1-2 business days to do research. I didn't receive a call as promised, but on the second business day (Mar 13) I did get an email from the same person I spoke with on the phone. This email asked me to repeat yet again (the second time with this person and at least 4th time with support overall) the steps of trying with/without HDMI extension cable and with included USB adapter (they call it direct plug). As before, this email ended with the implication that this support person was now completely off the hook and no longer had any concern about the issue. They failed to deliver on a promise to call back with further troubleshooting steps, and then instead of offering anything useful they repeated garbage they knew had been done and dismissed me completely.

Too busy and too upset to deal with it, I waited and contacted support again on March 16. As before, asking them to review my case history didn't accomplish anything. They dismissed my request to review the case history, so I explained it to them. Customer service tip: when you make someone angry with poor customer service, having them explain it yet again isn't going to help, especially when you should have a case history you can read to get up to speed. After that, they started almost from scratch with troubleshooting. I a was asked yet again to try direct power and with/without HDMI cable, then transferred to Tier 2. After confirming with tier 2 that everything had been repeated to death, they set me up with another replacement. For what it is worth, Tier 2 did call me back when we were somehow disconnected during the call.

I'm hoping that with the couple of weeks of time since my first failed replacement the refurbishing center has seen some of these and identified/fixed the problem causing me to get 2 dead replacement devices, but time will tell and I'll update when I know. If not, they will have mine soon enough so they can hopefully figure out what is going on and prevent it from happening to others.
---
Sorry, no reviews match your current selections.
Try clearing or changing some filters.
Show all reviews
---